More Than Just a Place to Stay
Unique Sea View

Experience Fiscardo
Uniquely in Kefalonia, the picturesque harbor of Fiscardo is surrounded by Venetian-style houses painted in pastel colors. During the summer, the harbour is filled with vessels from small sailing boats to large yachts all a few feet away from the shops, restaurants and cafes.
We provide accommodation for people seeking a calm and relaxing vacation. Enjoy a striking destination inspired by the extraordinary landscape, with dense forests reaching down to innumerable small coves where pebble beaches are lapped by crystal clear water. Our signature sea view balconies are the best place to enjoy this experience!
FiscardoStudios
Fiscardo, Kefalonia 28084 Greece
Enjoy Signature Sea View Balconies
with a view of the Fiscardo harbour like no other…
Ask about Last Minute Availability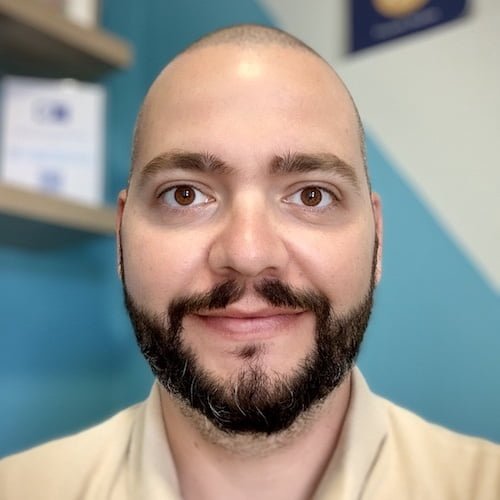 "We are looking forward to having you stay with us! Rest assured that we are following the required health protocols and have taken all necessary health measures for your safety."
Nikos, Your Host
Experience The Traditional
Fiscardo
Fiscardo has been identified as the ancient town Panormos, mentioned by the 5th-century BC Greek historian Herodotus. During the Frankish rule of Greece, the village was renamed "Fiscardo" after Robertus Wiscardus, Duke of Apulia and Calabria and founder of the Kingdom of the Two Sicilies. In the 18th century, the port became the commercial harbor of Erisos. Unlike most of Kefalonia, Fiscardo remained untouched by the 1953 Ionian earthquake and it has kept its original architecture till now. The world famed poet and writer Nikos Kavvadias lived in Fiscardo and some say influenced his work.
Things to do…
Whilst in the harbour, there are many things one can do to relax and unwind. Walk around and visit all the small shops and find small treasures and memorabilia to take back home with you and to cherish make memories.
Stroll around the old alleys of Fiscardo and let the culinary scents that emerge from the tavernas excite your imagination and prepare your appetite! After a great meal you can visit the old lighthouse which will take you back into history.
Taste Our Cuisine
Based on the classic mediterranean cuisine, enjoy all time classics like Kefalonian meat pie or local lamb or goat cooked in the oven. Of course you will find all the greek dishes like tzatziki, mousaka, etc… 
Treat Yourself With a Gift
The village has many shops with almost every kind of gift you might be looking for. It is worth searching around for great finds and unique items…
Learn Our History
Our village has been dated back to 5BC and there are some interesting things to learn! In late 2006 workers stumbled upon a perfectly preserved Roman-era grave complex filled with gold jewellery, glass, clay pots and bronze artefacts. On a nearby plot, archaeologists also discovered a remarkably well-preserved theatre…
Escape Into Nature
There is no doubt that northern Kefalonia is a great place to be for any nature enthusiast. Whether its walking in the forest via the traditional footpaths or swimming on the beach… nothing beats the turquiose crystal waters of the Ionian! There is also a diving center and of course the best adventure is hiring a boat for the day and exploring all the private coves and swimming with your friends on your own private beach!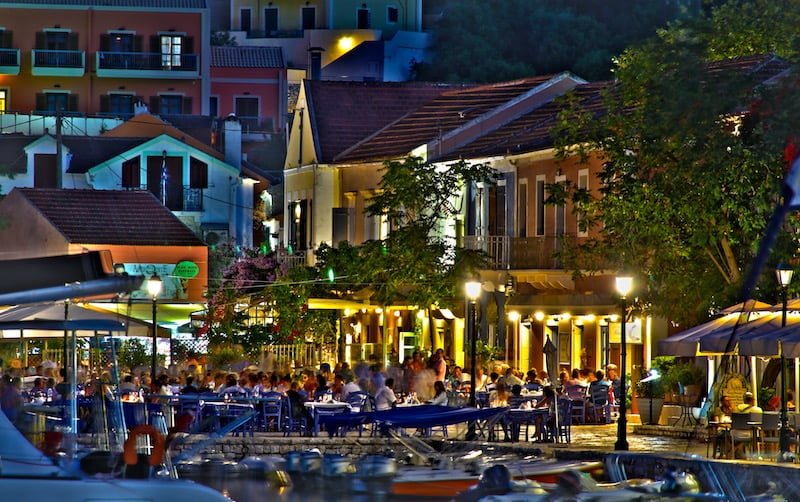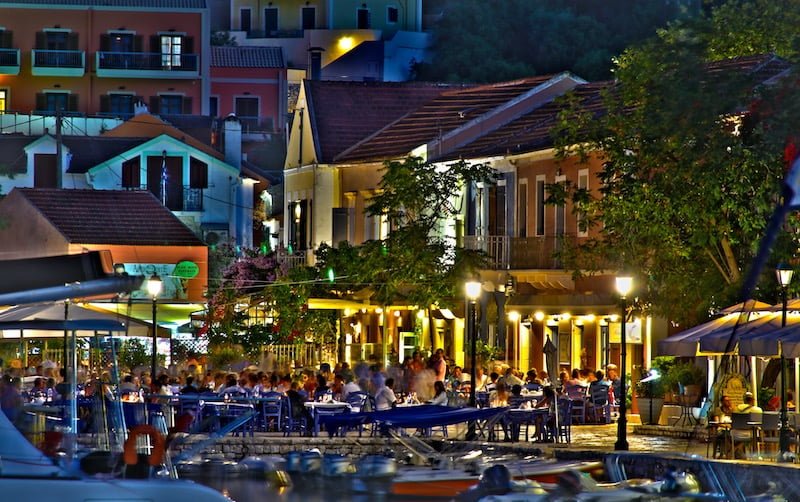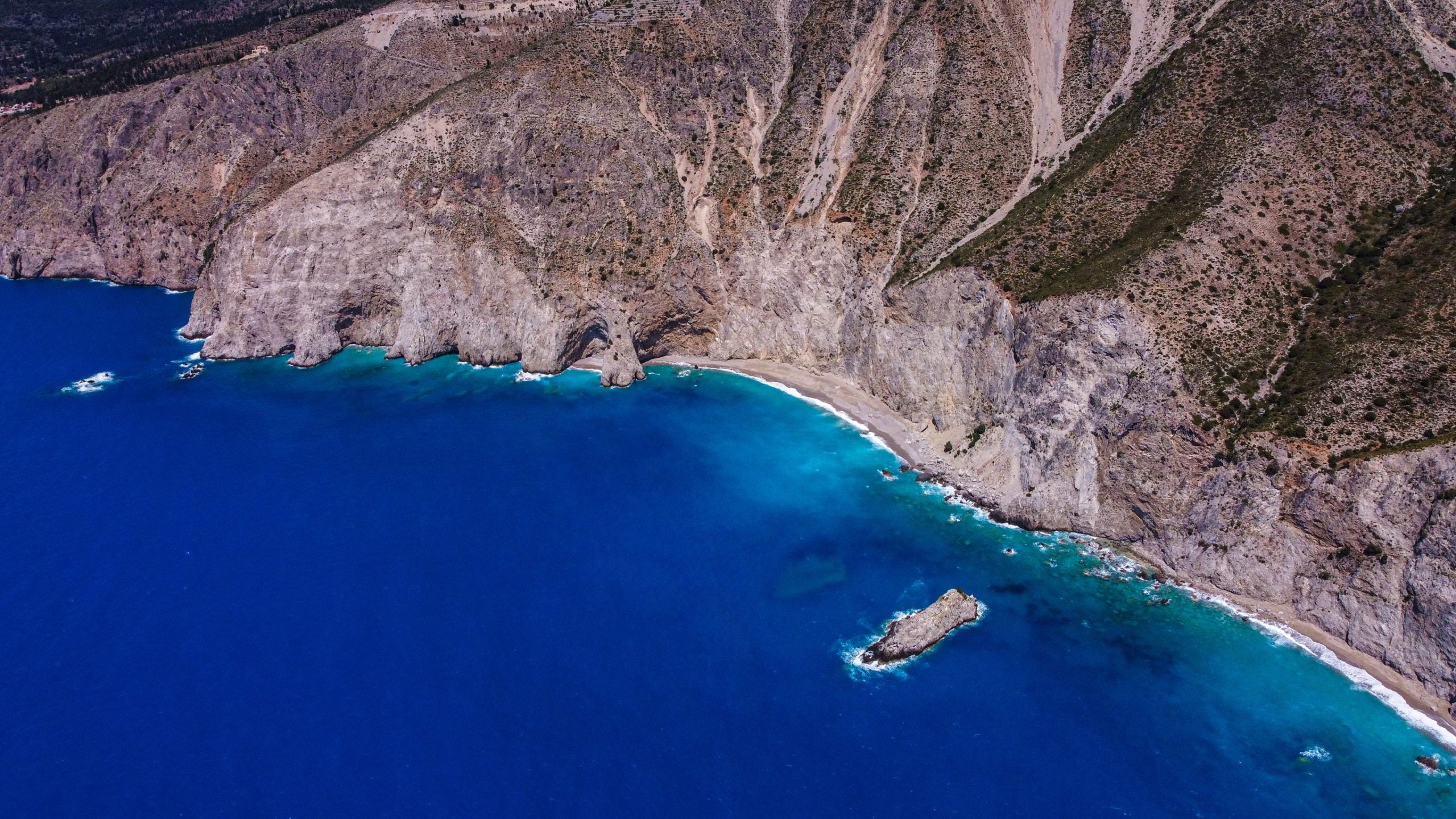 High Season Rates
Average €130/night
FiscardoStudios
Fiscardo, Kefalonia 28084, Greece