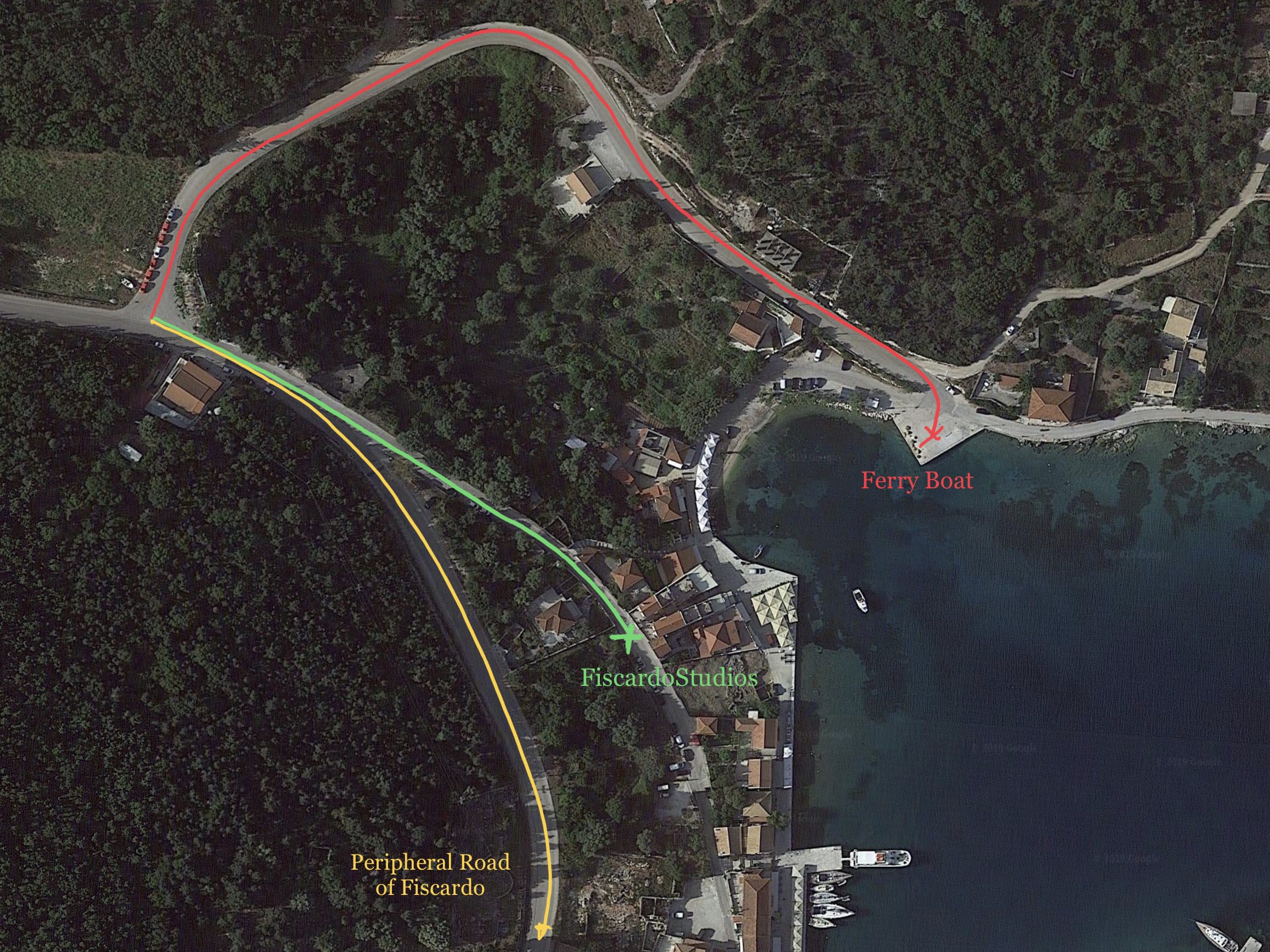 As you arrive with your car/taxi just above Fiscardo you will find a sign that says to turn left for the ferry which you will avoid. After 50 meters there is a fork on the road where there is a No Entry sign see image below.
If it is not too busy you can ignore the no entry sign as it is to filter most of the traffic during high season, but have in mind this street is a dead end and you will have to make a U turn to leave afterwards.
PARKING: This road will take you just above our studios, so can either park near there and walk down the road or if its not too busy drive down the road and park in one of the numbered spaces (all available to the public). You will see our building to your left and our sign on the gate. Please avoid parking in the "No Parking" zone clearly marked on the road.
Our gate is not locked, you just need to pull a small metal latch behind the lock. You will collect your keys from our office at the ground level of our complex or follow self check-in instructions if required. Our office is all the way down the stairs and to the left. Keep our phone number (+30)6936767921 handy just in case you need any assistance. If you need any help please don't hesitate to call or SMS/Text.
NEW!! Scan the image below with your phone's camera to see our exact location on your mobile phone using Google Maps or Apple Maps!
High Season Rates
Average €130/night
FiscardoStudios
Fiscardo, Kefalonia 28084, Greece